Updated: Jan 25, 2020
I am VERY fortunate to work with and have my jewellery captured by talented photographers that are based across the UK and further afield. A talented and thoughtful photographer is a rare find and more often than not these guys are in high demand or fully booked for months (sometimes years!) at a time. So, when I am invited to a photoshoot or I find out my couples have chosen to book with one of these talented bunch; I can't help but have a little jump, skip and dance in celebration.
Here is a little insight into why these are my top 'tog picks:
Katherine Yiannaki
Kath is a lifestyle photographer that specialises in Weddings capturing romantic, authentic and timeless images. Based in the Midlands but offering coverage across the whole of the UK & beyond, Kath will travel to suit her client's needs and requirements.
I first met Kath at a styled photoshoot at Grittleton House when we were both invited to work alongside Jennifer Louise Weddings, later that year we worked together again with Jen at Syrencot in Summer 2019. At both shoots, Kath approached her photography in such a relaxed manner; ensuring our model and all suppliers felt comfortable in her (and her camera's) presence!
What I love about Kath's style is her ability to portray luxury in every photograph, focusing on the finer understated details and emotions in front of her lens.
Siobhan Beales Photography
Siobhan is a Gloucestershire based wedding photographer that offers to capture love stories across the UK. However, if anyone is thinking of going further afield and fancies taking Siobhan along I'm sure she will oblige! (Hint Hint to my man – this is who will be coming to my dream Grand Canyon wedding!)
I was fortunate to meet Siobhan through a local wedding directory called Whitewed and from our first chat it was apparent she really was all about 'true love' documentary-style photography.
When you first view Siobhan's gallery you immediately see smiles, heart-warming tears of joy and emotional first glances.
What I love about Siobhan's style is her discreet approach to capturing your secret moments. It is hard to imagine that she was even there in some of her images; they are so personal, natural and honest.
Photography By Sally-Anne
Sally is based in Wiltshire & The Cotswolds and offers wedding, equine and boudoir photography.
I first met Sally working with her at a photoshoot at The Matara and after this, our work has overlapped from engagement shoots to brand photography. Sally's passion is very apparent; she wants to bring your personality out through her photographs.
Sally's portfolio boasts a wide range of intimate shots; from a moment between lovers to wide-angle outside masterpieces of her clients with their horses.
What I love about Sally's style is her ability to bring out the joy in any guest in front of her camera lens and her skill at easing nerves and providing a service that promotes a friendly, soft and warm take on photography.
Capture Every Moment
A Father and Daughter team based in Cirencester offering photography throughout the Cotswolds, Gloucestershire, Wiltshire and surrounding areas.
Carissa & Paul specialise in wedding photography and also offer portrait and commercial photography services.
I first met Carissa & Paul working alongside them at The Crown of Crucis in Ampney Crucis. We were selected to collaborate for a Wedding Open Evening providing a small intimate offering to brides & grooms visiting the venue.
Offering a two-photographer package as standard; Carissa & Paul are able to quite literally 'Capture Every Moment' leaving no stone unturned on your special day.
What I love about this team's style is their attention to detail in each photograph. Whilst you may have a large wedding party, or even a large wedding venue both Carissa & Paul focus on delivering every detail to remind you of your precious day.
Maxeen Kim Photography
Destination wedding photographer Maxeen Kim lives an idyllic life split between Greece and the UK.
Maxeen offers creative wedding photography as well as lifestyle and family photography.
I first met Maxeen at a photoshoot organised by Sarah Shuttle Creative at Millbridge Court; styled with an Art Deco theme Maxeen was the perfect choice to bring our styling to life, framing every moment with an elegant and luxurious finish.
What I love about Maxeen's portfolio is her obvious passion and drive to shoot both scene-setting and emotion capturing moments. Her modern take on an age-old profession is refreshing and enlightening.
Elizabeth Donovan Photography
A wedding and portrait photographer based in Wiltshire. Covering Cheltenham, Gloucestershire, The Cotswolds, Oxford & Bristol. Elizabeth offers both Wedding & Engagement photography as well as business and brand marketing photography.
Elizabeth and I first worked together when one of our clients booked us both to celebrate their wedding day at Wellington Barn.
Photographing jewellery is no easy task and I seldom receive images that capture the beauty of my tiny product without the sparkle of the diamond getting in the way!! With Elizabeth's work, it was clear that her eye for detail and the high standard of the finish was of huge importance to her.
What I love about Elizabeth's work is the way it captures the natural environment as well as the intricate details of the centrepiece of the photo (whether that be a piece of jewellery or our blushing bride!)
@elizabeth_donovan_photography
Rachel Jane Photography
Our story telling photographer based in Wiltshire; Rachel covers all locations throughout England & Wales. Offering Wedding, Engagement, Family & New-born photography Rachel's photos are sure to bring a tear to your eye.
I have worked with Rachel on a photoshoot at Oxleaze Barn managed by Dreams into Plans Weddings and from the moment she was introduced to all the wedding suppliers present; it was very apparent Rachel's biggest goal is to ensure the client leaves feeling relaxed, listened to as well as with images they love!
What I love about Rachels' style is her preparation; Rachel truly scouts out the best bits of your location for each shot. Taking her time to fully envision the image before she has taken it. Her careful planning beforehand ensures the shot looks pristine whilst also beautifully natural.
Claire Bemister Photography
Claire is my go-to life photographer; capturing the important moments in your life she is able to bring the raw emotion from the client right out through the image. Based in Surrey offering services across England & Wales, Claire is known for her Wedding, Engagement & family photography.
I first met Claire at a photoshoot at Millbridge Court managed by Sarah Shuttle Creative where she was tasked with documenting behind the scenes photography. This was the first time I had been invited to a photoshoot with a photographer dedicated purely to the set-up and supplier side of the day and to say it was a perfect fit would be an understatement.
What I love about Claire's work is her unapologetic realness and honesty she brings to every carefully thought-out shot. Claire has been described as a 'ninja-photographer' by her clients as she is in and out without being noticed yet still manages to capture 'photography with gritty soul and creative, unseen details.'
I love nothing more than a good photo; if you would like to see more work from these guys head over to their websites and Instagram – I have tagged them all up there!
A photographer choice is a very personal one and I always recommend meeting with your potential choices (face to face or over face time) to assess that you are the right fit for each other. Either way, I am confident that with this lot, you can't go wrong!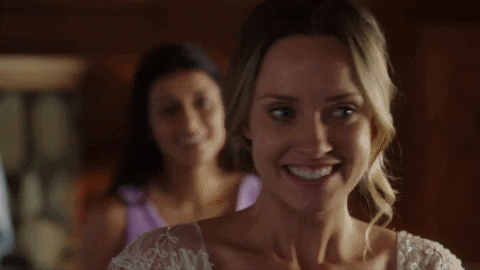 Happy Wedding Planning! xx